Just living is not enough – Happy Butterfly
Happy butterfly seems to be to be a never-ending source of inspiration and awe for me. That's why I keep drawing them, painting them, coloring them and constructing them out of any thing or material I can get my hands on.
More...
To date, I think, butterfly to the right is my happiest looking yet so I've been using it on numerous different designs which are listed below - for you to choose from.
I can't remember if I created my Happy Butterfly first and then discovered Hans Christian Andersen's quote - or it was the other way around. But one thing I am completely sure about: if my pink and yellow happy flutter-by could talk, that's exactly what he would announce to the world: ​
"Just living is not enough,"
said the butterfly,
"one must have sunshine, freedom,
and a little flower."
Hans Christian Andersen
The Complete Fairy Tales
---
Happy Butterfly wood wall art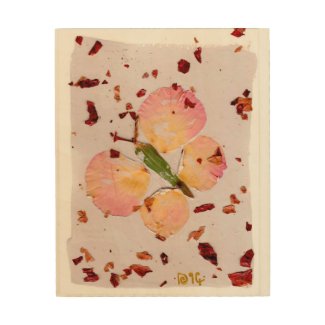 New Beginnings Lucky Butterfly wood wall art
by
DariArts
Browse more Butterfly Wood Wall Art at
Zazzle
---
Starry Butterfly baby shower invitation card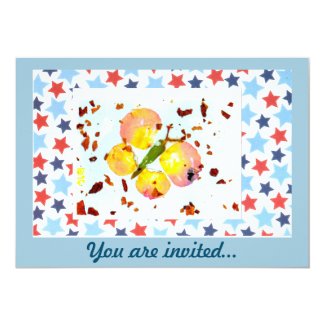 Starry Butterfly invitation card
by
DariArts
Browse more Starry Invitations at
Zazzle
---
Butterfly fine art invitations for any happy celebration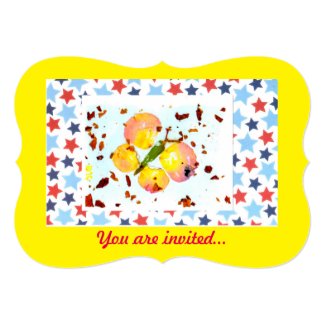 Starry Butterfly yellow happy invitation card
by
DariArts
Browse other
Pink Invitations
---