Bright orange petals bring joy and sunshine to your heart
There's something about these bright orange petals in this mixed technique piece of mine that fills me up with life energy and makes my heart beat faster. May be you don't feel the same about this painting but here's a description I found on another website that in a way explains the way I feel:
More...
Orange combines the energy of red and the happiness of yellow. It is associated with joy, sunshine, and the tropics. Orange represents enthusiasm, fascination, happiness, creativity, determination, attraction, success, encouragement, and stimulation.
To the human eye, orange is a very hot color, so it gives the sensation of heat. Nevertheless, orange is not as aggressive as red. Orange increases oxygen supply to the brain, produces an invigorating effect, and stimulates mental activity. It is highly accepted among young people. As a citrus color, orange is associated with healthy food and stimulates appetite. Orange is the color of fall and harvest. In heraldry, orange is symbolic of strength and endurance.
Source
---
​Orange Petals on a custom note or greeting card, vertical
---
Bright Orange wood wall art decor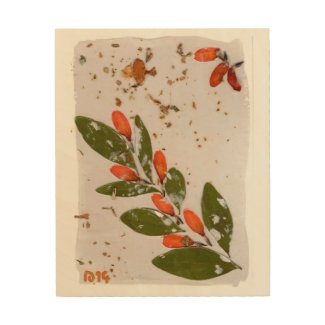 Bright Orange Petals wood wall art decor
by
DariArts
Find more Fine Wood Wall Art at
Zazzle
---